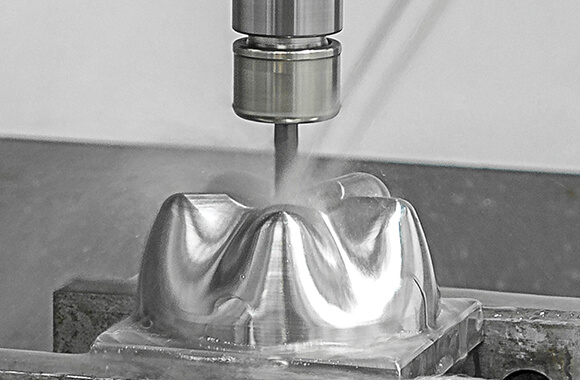 The Mold of Coke Bottle Bottom
This client also had a detailed drawing and precise requirements but had no idea about which CNC milling machine structure was most suitable for their business needs.
After discussing the issue and doing some tests, we recommended the gantry one for them.
Customer's Chanllenge
This customer was looking for the precision, processing efficiency as well as smooth and bright appearance, but they knew that most of CNC machines cannot build a satisfactory surface finish of the whole mold, with no knife marks at the corners of the curve.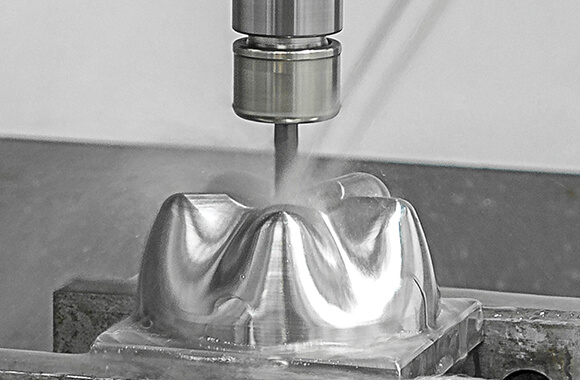 Our Solution
After the issue was discussed among our engineers, our company offered two types of CNC milling machines capable of meeting the client's needs. We, therefore, applied these two types of CNC milling machines with the same code to make mold, and introduced the gantry structure CNC milling machine for them.
The Outcome
The gantry structure is 35% more efficient than the C-type machine and is also much superior to the C-type in terms of the finish and surface machining accuracy. Thus, the mold they manufactured was selling great.